Prevention & Hygiene
Prevention is key to optimal oral health. Our dentists at Uptowne Dental Centre in Toronto work hard to prevent serious oral problems and to maintain the health and hygiene of your mouth and teeth. Regular checkups with our dental professionals not only ensure the cleanliness of your teeth but can help with the early detection of oral problems such as oral cancer, tooth decay and other mouth and jaw diseases.
What is Prevention Dentistry?
Over time, and if left untreated, dental problems become increasingly serious, painful and expensive.
Preventative dentistry involves regular checks ups that consist of relatively simple and non-invasive treatments that help ensure the consistent overall health of your teeth and mouth.
Preventative dentistry is not only the responsibility of your dentist but is also your responsibility at home.
Ensuring you regularly brush and floss your teeth is vital for the maintenance of your overall oral health.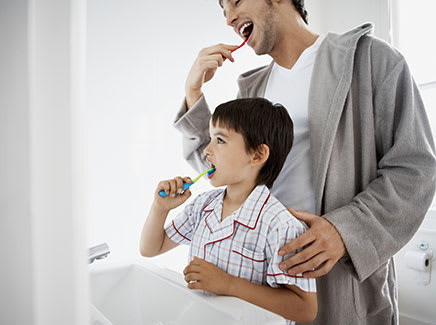 Tips for Dental Hygiene
at Home
Brush at least twice per day
Floss every day
Stay away from sugary food and drinks
Eat a diverse and healthy diet
Visit your dentist every 6 months (or more if recommended by your dentist)
Cavity Prevention
Most of the time, cavities are due to a diet that is high in sugary foods and a lack of brushing and flossing. Limiting sugar intake and brushing regularly is important for both you and your children to prevent cavities.
The following are some other tips for cavity prevention:
Limit frequency of meals and snacks
Brush, floss and rinse
Watch what you drink and what your children drink
Avoid sticky foods
Choose nutritious snacks