Children's Dentist in Toronto
Our dentists at Toronto's Uptowne Dental Centre believe your child's first dental visit should occur just after their second birthday or earlier if there is a concern about their teeth. Contact us today to learn more about the options available for children and to book your child's appointment.
Children's Dentist in Toronto: First Visit
Your child's first dental visit is usually short and involves very little treatment. We will ask you to sit with your child in the dental chair and hold them during their initial examination to ensure that they are as comfortable as possible.
You may also be asked to leave the examination room during part of the visit so that a relationship can be built between your child and the dentist. This helps to ensure that your child is set up for a lifelong trusting relationship with the dentist and to prevent any future dental anxieties.
During their first visit, we will examine your child's teeth and gums. X-rays may be taken to reveal decay and to check on the progress of the growth of their underlying permanent teeth.
We will also clean your child's teeth and apply fluoride to protect their teeth from decay. Lastly, with you and your child, we will review how to clean and care for their teeth to set up lifelong oral care habits.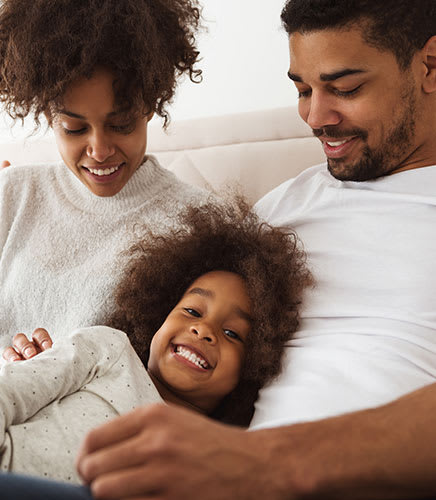 Early Oral Health
The earlier your child starts going to the dentist, the better. In fact, it is recommended that a child is assessed by a dentist within six months of the eruption of their first tooth or by age one.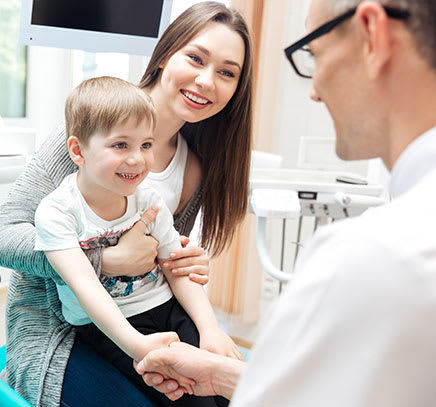 Tips for Your Child's First Visit 
Take your child for a tour of the office
Read books with them about going to the dentist
Review what the dentist will be doing upon their first visit
Speak positively about the dentist and your own dental experiences
It is also important to think about cavity prevention early on in your child's life.
Read Our Tips for cavity prevention to help set your child up for a life of optimal oral health.