Tooth Fillings in Mount Pleasant & Eglinton Toronto
Our dentists at Uptowne Dental Centre in Toronto offer decay removal and restoration to help fix and prevent cavities. If you require a filling, contact Uptowne Dental Centre today to make your appointment.
What are Fillings?
Fillings are one of the most common procedures performed by dentists. They are performed to help restore a tooth affected by decay, resulting in a carious lesion, also known as a cavity. The filling is used to try to estore the tooth back to normal without risking further damage.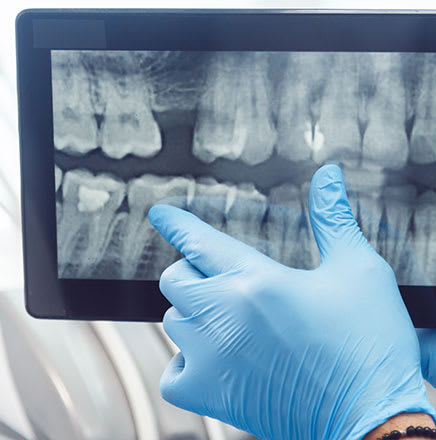 The Filling Procedure in Toronto
If your dentist has determined that you require a filling, they will first remove the decay from the affected area before the area can be filled. The dentist will then use a dental material to fill the space.
There are many different kinds of materials that your dentist may use to complete the filling. The material selected will depend on yours and the dentist's preference, and the level of damage the tooth has sustained.
The following are some of the most commonly used filling materials:
Gold Fillings
Amalgam (Silver Fillings)
Composite (Plastic) Resins
Porcelain Fillings
How to Identify a Cavity
In most cases, only your dentist will be able to ascertain whether you have a cavity that requires filling.
This is why it is vital to visit the dentist at least twice a year to get a check-up and identify cavities.
Are you overdue for a trip to the dentist? Contact Uptowne Dental Centre today to make an appointment.