Dentures in Mount Pleasant & Eglinton Toronto
Do you require dentures to replace your missing teeth? Our dentists at Toronto's Uptowne Dental Centre custom fits dentures to replace your teeth and to make it easier for you to speak and eat.
What are Dentures?
Dentures are prosthetic teeth and gums that are moulded to custom fit the shape of your mouth in order to replace the missing teeth of one or both jaws. Dentures can either be full or partial. Full dentures are used when all the teeth on either the upper or lower jaw need to be replaced. In contrast, partial dentures are used when just a few teeth are missing.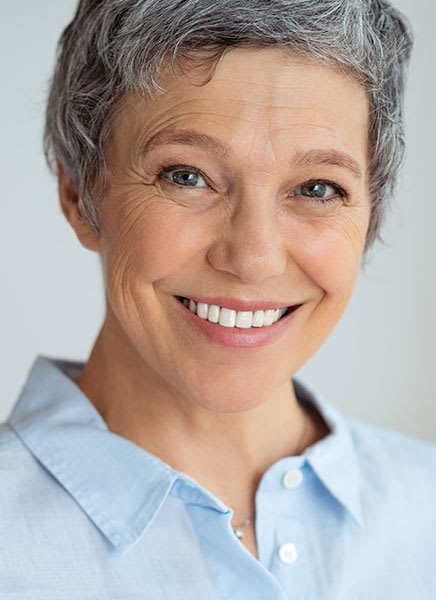 Benefits of Dentures
Improve the aesthetic appearance of your smile
Maintain the structure of your mouth and jaw
Enable you to eat and ensure proper nourishment
Enable you to speak properly
Allows for the removal of damaged or painful teeth
Maintaining your Dentures
In order to ensure the lifespan of your dentures, it is vital to take good care of them. The following are tips to make sure your dentures last as long as possible:
Clean your dentures daily – run them under clean water and brush them softly with denture cleaner or soap
Remove and rinse your dentures after eating
Remove your dentures before sleeping
Store your dentures in warm water to prevent them from drying out and becoming misshapen
Avoid abrasive cleaning materials
Do not place your dentures in hot water
Visit your dentist if you have a loose fit